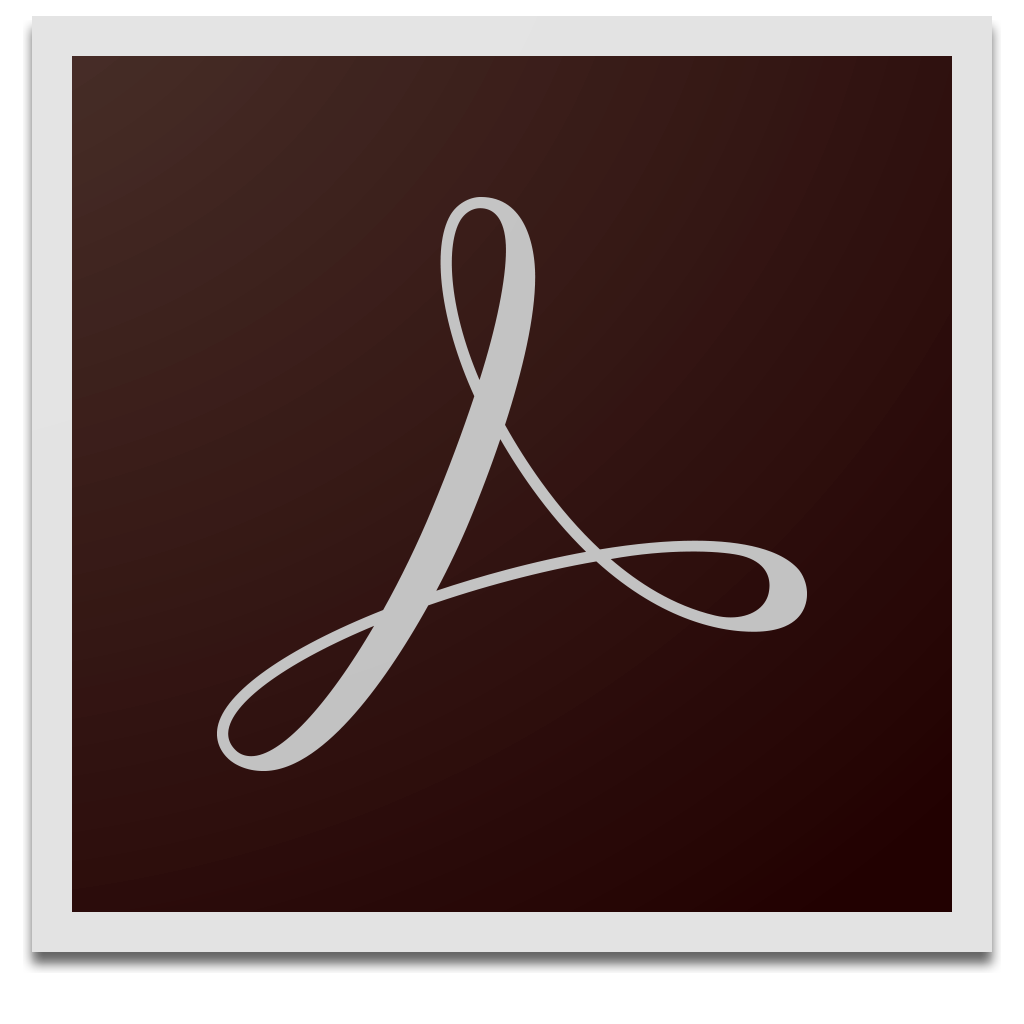 Acrobat Professional
In this two-day course you'll explore the Acrobat work environment and practice creating and manipulating Portable Document Format (PDF) files. The course covers in detail, how to create professional-quality PDFs, convert existing PDFs into forms, set up and track a review process, and modify settings to produce high quality results.
Upcoming Classes
Saint Paul, MN
---
This course is currently offered as a Private Training. Please contact us to customize and schedule your individual or group event.
To conform with social distancing guidelines, we are only offering our classes online at this time.
Course Outline
Introducing Adobe Acrobat DC
About PDF, Adobe Acrobat, and Adobe Reader
Adobe the Acrobat DC mobile app
Using PDF on the web
Opening a PDF file
Adding Acrobat Reader installers
Working with toolbars
Working with tools
Tools in the Tools pane
Navigating PDF documents
Viewing PDF presentations in Full Screen mode
Viewing PDF files in Read mode
Customizing the Acrobat toolbar
Setting Acrobat preferences for web browsing
Creating Adobe PDF Files
Using the Create PDF tool
Dragging and dropping files
Creating Adobe PDFs from Microsoft Office files
Converting different types of files
Inserting a blank page
Using PDFMaker
Using the Print command to create Adobe PDF files
Reducing file size
Adobe PDF presets
Optimizing PDF files
Creating files from the clipboard
Scanning a paper document
Making scanned text editable and searchable
Converting web pages to Adobe PDF
Reading and Working with PDF Files
About the onscreen display
Reading, searching and printing PDF documents
Filling out PDF forms
Printing booklets
About flexibility, accessibility, and structure
Working with accessible documents
Making files flexible and accessible
Using the Acrobat accessibility features
Sharing PDF files
Enhancing PDF Documents
Examining the work file
Moving pages with page thumbnails
Manipulating and renumbering pages
Applying Bates numbering
Managing links
Working with bookmarks
Naming bookmarks automatically
Adding multimedia files
Setting document properties and metadata
Setting up presentation
Editing Content in PDF Files
Editing text
Working with images in a PDF file
Redacting text
Copying text and images from a PDF file
Exporting PDF content to a PowerPoint presentation
Saving PDF files as Word documents
Extracting PDF tables as Excel spreadsheets
Using Acrobat with Microsoft Office Files (Windows)
About Acrobat PDFMaker
Converting Microsoft Word files to Adobe PDF
Converting Excel documents
Creating Adobe PDF files from Word mail-merge templates
Converting PowerPoint presentations
Combining Files
Selecting files to combine
Arranging pages
Merging the files
Creating a PDF portfolio
Adding Signatures and Security
Viewing documents in Protected Mode in Reader
About security in Acrobat
Viewing security settings
Adding security to PDF files
About digital signatures
Using the Fill & Sign tool
Signing in Preview mode
Sharing certificates with others
Signing a document digitally with certificate and digital IDs
Modifying signed documents
Certifying PDF files
Signing certified documents
Securing PDFs in FIPS mode
Using Acrobat in a Review Cycle
About the review process
Adding comments to a PDF document
Commenting in Acrobat Reader
Working with comments
Starting a shared review
Working with Forms in Acrobat
Converting PDF files to interactive PDF forms
Adding form fields
Specifying an answer format
Types of form fields
Distributing forms
Tracking forms
Collecting form data
Options for distributing forms
Working with form data
Using Acrobat in Professional Printing
Creating PDF files for print and prepress
Guidelines for creating print-ready PDF files
Preflighting files
Working with transparency
Custom preflight profiles
PDF standards
What is rasterization?
About flattening options
Setting up color management
Previewing your print job
Advanced printing controls