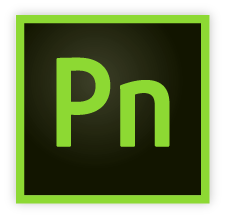 Presenter
Transform your PowerPoint 2016 slides into interactive eLearning with stunning assets and quizzes & publish to HTML5. Track learner performance with the integration of leading LMSs.
Upcoming Classes
Saint Paul, MN
---
This course is currently offered as a Private Training. Please contact us to customize and schedule your individual or group event.
To conform with social distancing guidelines, we are only offering our classes online at this time.
Course Outline
Presenter Basics
The Adobe Presenter Interface
Characters
Scenes
Audio
Voiceover Scripts
Recording Voiceover Audio
Importing Audio
Editing Audio
Video and Pictures
Slide Video
Sidebar Video
Pictures
Edit an Imported Video
Interactive eLearning
Interactions
Scenario Interactions
Manage a Slide
Create a Hyperlink
Quizzing
Creating Quizzes
Insert a Graded Question
Add a Survey
Reporting Data
Preparing a Lesson for an LMS
Uploading to an LMS
Set Quiz Reporting Options
Create a Manifest File
Publish a Content Package
Create an Inquisiq LMS Account
Create an LMS Course
Attach a Lesson to a Course
Test an eLearning Course
Finishing Touches
Themes
Settings
Managing Slides
Apply a Theme
Edit the Presentation Settings
Create a Package