Adobe Connect
Adobe Connect enables you with the real power of virtual to tell unforgettable stories! Use its versatile stage to design & deliver a stellar virtual experience for a diverse audience. With Adobe Connect, you get to drive the narrative and the engagement with thoughtfully designed interactions. Let Adobe Connect make your Classrooms, Webinars, and Meetings extraordinary and securely extend your reach far beyond ordinary.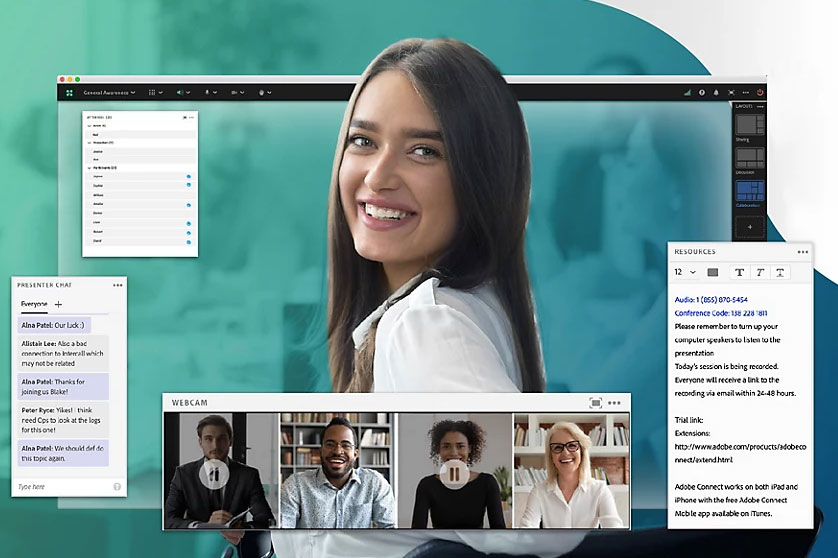 Adobe Connect Meetings
If you'relooking for a meeting solution that enabled doing more than what you can with basic video conferencing, you've found it.Leave PowerPoint monologues & video fatigue behind, leverage the power of persistence and transition from locked down to smartly secure with Adobe Connect. Expect more from virtual, with Adobe Connect.
Adobe Connect Webinars
If you're looking for a webinar solution that enabled telling unforgettable stories while scaling to engage a global, diverse audience – you've found it. Power your marketing campaigns with a single tool that does it all. Create and maximize your business opportunity with Adobe Connect.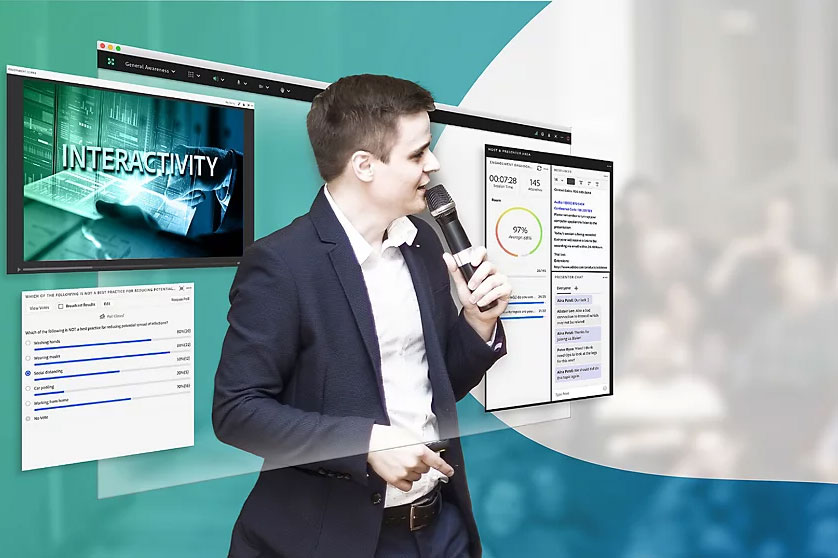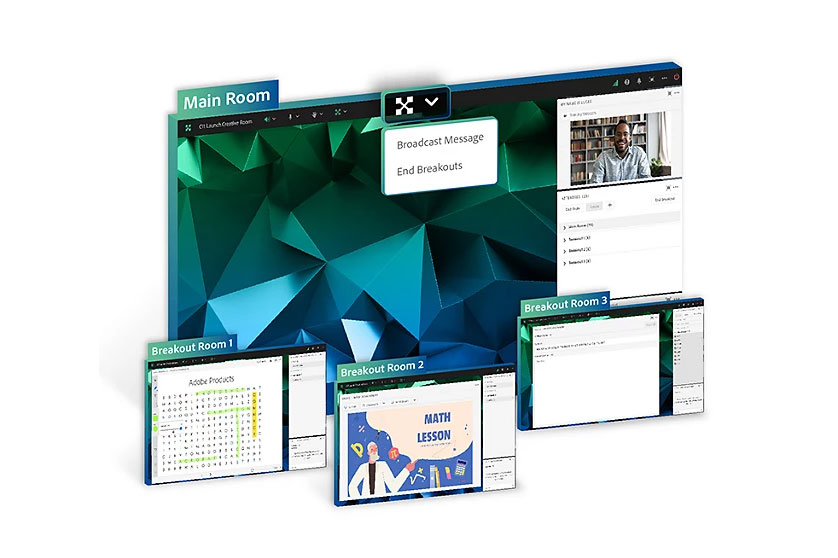 Adobe Connect Training
If you're looking for a virtual classroom that enabled the true power of virtual, beyond basic video conferencing or physical classes - you've found it. With Adobe Connect, you can do better than just host instructor-led monologues. Infuse your classrooms with interactivity and create equal learning opportunities for participants of all abilities. Deliver on your learning objectives, uncompromised with Adobe Connect.